Clinics and Services
We provide a range of specialist clinics as part of your health care.  Please ask our Healthcare Co-ordinators for details of when the following services are available. 
Alcohol Consumption
Moderate amounts of alcohol – between 14 and 21 units a week, will not generally damage your health.  One unit is 10 grams of alcohol and is found in:·
half a pint of beer (or less if a stronger export beer), lager or strong cider 
a small glass of wine 
a small sherry 
a single 'pub' measure of spirits 
If you are concerned about your alcohol consumption or would like advice, please speak to a doctor, practice nurse or health visitor. 
Antenatal Care & Clinic
The practice midwife runs weekly antenatal clinics at the Williton surgery.Please ask one of our Health Co-ordinators for their contact details if you need to speak to the midwife.
Cardiac / Stroke / Hypertension
Our specially trained nurses, under the supervision of the doctors, run these clinics at each surgery. Patients who have been diagnosed with one or more of the above conditions will be contacted and offered the opportunity to attend the appropriate clinic on an annual basis in your birth month. 
Cryotherapy Clinics
These are run by Dr Ganner at Williton Surgery for the management of certain skin conditions, usually those related to chronic sun exposure.
For treatment of warts and verruca's, please see the NHS Health A-Z Section
Diabetes Clinic
Full check-ups are regularly offered to our diabetic patients and invitations are sent out via our computerised recall system. The checks are carried out by the nurse and followed up by an appointment with the doctor.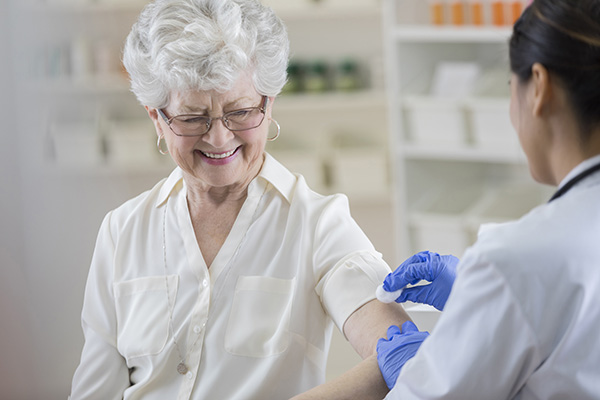 Immunisations
Flu vaccinations are available for all patients each year and are particularly recommended for older patients and those with chronic illness. Clinic dates will be publicised in the surgery.  Immunisation with pneumococcal vaccine (Pneumovax), which is a one off vaccination, is also available and currently recommended for the over 65s and those with chronic illness.  
All patients are encouraged to keep their tetanus immunity up to date; after the initial course of 5 tetanus vaccinations has been given, no further vaccination should be required unless there has been a major injury or travel to a remote area with limited access to medical facilities is planned. 
Single dose tetanus is no longer available – it is now a combination shot called Revaxis which combines tetanus, diphtheria and polio.  
Adults at risk should make an appointment with the practice nurse for other immunisations such as hepatitis A and B and meningococcus A and C. 
If you are going abroad, please refer to the Travel Clinic section. For childhood immunisations please click here
Joint Injection Clinic
A number of our clinicians provide joint injections for a variety of musculo-skeletal conditions.
Minor Surgery
Our doctors undertake minor surgery procedures for their patients, including aspiration and excision of cysts, excision of skin lesions, injection of joints and tendons, incision of abscesses and removal of foreign bodies. 
Many of these procedures will be carried out in the consulting room or the nurses' treatment room; however, there is a purpose built operating theatre in the Watchet Surgery for more complex procedures and patients of both surgeries may be asked to attend there. 
Respiratory Clinic
Our specially trained nurses, under the supervision of the doctors, run asthma and chronic obstructive pulmonary disease clinics at each surgery.
Referrals to the clinic will be via your doctor.
Weight Control
Healthy eating does not mean you should be on a permanent diet.  You should have a balanced diet.  Aim to eat lean meat, with little or no fat and plenty of vegetables of a mixed variety.  Snack eating is not good for you and you should try to have 3 or even 4 small meals at regular times during the day. 
Exercise, which is sufficient to get you out of breath, for 20 minutes, 2 – 3 times a week, is beneficial and research has shown that regular exercise helps you to fight illness.  However, like over eating, abusing your body with excesses of exercise is not beneficial.  If you are very overweight or unfit discuss your condition with a doctor or nurse before embarking on an exercise programme. 
Please contact the surgery for details of the practice weight loss sessions.   Whether you are male or female, if you have a family history of stroke or heart disease in your close relatives, you should contact us for advice.